Residency Artist - Music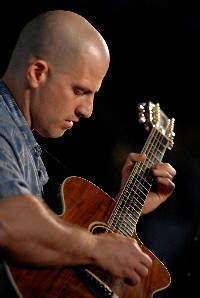 Derek Mortland
369 Wetmore Road
Columbus, OH 43214
Phone: (614) 296-8327
Email: derekmortland@yahoo.com
Website: www.derekmortland.com

I am a musician, composer, and arranger. My goal is to inspire the creativity that lives in each of our hearts and minds through musical and rhythmic experiences. My interests are working with and teaching elementary through adult learners in school and community based residency projects, fostering a greater appreciation of music, song, and each individual's creative potential. No formal musical training is required to fully participate in the music making processes I make available. However, advanced music theory, scale theory, and music composition techniques can be shared with the appropriate level of audiences. Completed residencies have involved working with medium to small groups in integrating local and state history into song through creative writing and then turning this writing into lyrics and placing the lyrics to the appropriate musical setting. Through these projects students have gained greater knowledge of their past, improved written and oral communication skills, improved ability to work cooperatively in groups, core confidence in their creative abilities, and an appreciation for music as an art from and communication tool. Residencies also allow group and individual reflection on the creative process and our finished musical compositions, further enhancing all learners' critical thinking and communication skills.

In 2008-2009, I completed five residencies with four schools. This year will see me returning to three of those four schools for further residency projects. My own artistic compositions incorporate music from a wide array of influences and genres. From playing in rock bands from an early teenager, to jazz studies and gigs later in my teen years, to composing and arranging orchestral style pieces for eclectic heavy metal bands, and recently creating world music compositions for guitar and Native American flute that received Native American Music Awards nominations, I musically paint with a broad palette drawing my colors from a variety of influences. A 1997 motorcycle accident that has left me permanently paralyzed has further defined my artistic vision, appreciation for life, and sharing in the creative potential that each of us bring to the table.

Artistically speaking, I would say I am mostly self-taught as the majority of my formal training was in my early years and amounts to no more than 3-4 years of my 30 year musical experiences. I have been a teaching artist with VSA arts of Ohio since 2004, and received a Teaching Artist Fellowship from VSA arts International for 2008-2009. I am part of the Ohio Artists Presenters Network; I have received grants from the Ohio Arts Council, National Endowment for the Arts, and Coca-Cola Corporation to perform at music festivals in Australia; I have performed at VSA arts International Arts Festivals; college campuses; local and regional musical festivals; have been nominated for two Native American Music Awards in 2008; and received the 2009 Ohio Governor's Arts Award for Individual Artist. Other training that I incorporate into my teaching style and residencies is a vast amount of interpersonal development and training ranging from multiple martial arts, adrenal stress response training, brain based learning styles, critical response process, theatrical techniques, yoga, chi kung, and breath control. Many of these studies have taken place with masters of the individual discipline and I am able to integrate these teachings into my musical and teaching endeavors making them deep and well-rounded for all audiences.