Residency Artist - Creative Writing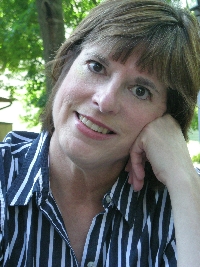 Chris Shaw Swanson

Phone: (614) 890-1890
Email: chrisshawswanson@yahoo.com
Website: www.chrisshawswanson.com

I am a playwright. My goal as a resident artist is to share with children and adults not only my method for writing plays, but also my passion for it. Typically I engage workshop participants in lively exercises which may involve improvisation (small groups on their feet creating scenes/stories) or readers' theater performances of notable plays, driving home the significance of character and conflict in scripts and other literary forms. When teaching a specific K-12 grade level in a school setting, I dovetail the class experience with ELA Common Core State Standards and Drama/Theatre Academic Content Standards. After students have absorbed basic playwriting concepts, they can use that knowledge not only to develop scripts drawn from personal experiences, but also scripts which illuminate textbook material in subjects including History and Science. I am equally enthused about working with adult community groups, introducing the tools they need to render their life journeys and insights in script form. While helping Ohioans of all ages discover and celebrate their theatrical voices, I provide concrete information concerning literary/theater terminology, script formatting, and when appropriate, resources for marketing scripts. I happily tailor workshops to the needs and expectations of sponsor organizations.

My body of work as a playwright consists essentially of one-act and full-length comedies and dramas which explore human connections. All of my experiences - emotional, intellectual and spiritual - serve as springboards for my plays. To date, more than seventy theater companies have presented my work. The challenge of fashioning new ideas into blueprints for live performance fuels my energy and growth as an artist.

Prior to writing plays, I spent more than fifteen years as a professional writer in broadcasting and advertising. I began creating theatrical pieces while participating in a summer playwriting workshop led by Playwright Oliver Hailey at Kalamazoo College. The joy I found in developing and sharing my stories prompted me in 2003 to become a substitute teacher and an advocate for the arts in Central Ohio classrooms, where often I have conducted mini playwriting workshops for elementary and middle school students. I have also been a guest artist in college classrooms, working with students at Lourdes University in Toledo and The Ohio State University in Columbus. My plays have been seen throughout the U.S. and in Canada, Australia, Singapore, South Korea, and New Zealand. I received an Ohio Arts Council Individual Excellence Award in 2012 for Playwriting and have won more than twenty awards for individual plays. Publishers of my work include Smith & Kraus, Meriwether and the International Centre for Women Playwrights. I am a summa cum laude graduate of Michigan's Oakland University (BGS/English Concentration) and a member of both the International Centre for Women Playwrights and the Dramatists Guild of America.